Infants education
Brains has been a role model in Infants Education in Madrid and Las Palmas for the past 40 years, thanks to a 100% immersion in English, native teaching staff and following the international curriculum.
Personalised student adaptation
It is of utmost importance to us that the transition from home to school takes place in the smoothest and most peaceful way possible, especially for first-time parents. To achieve this, we make every possible effort for our children to feel at home in school, surrounded by warm people and familiar objects, family photos and anything that might help the children integrate and adapt as easily as possible.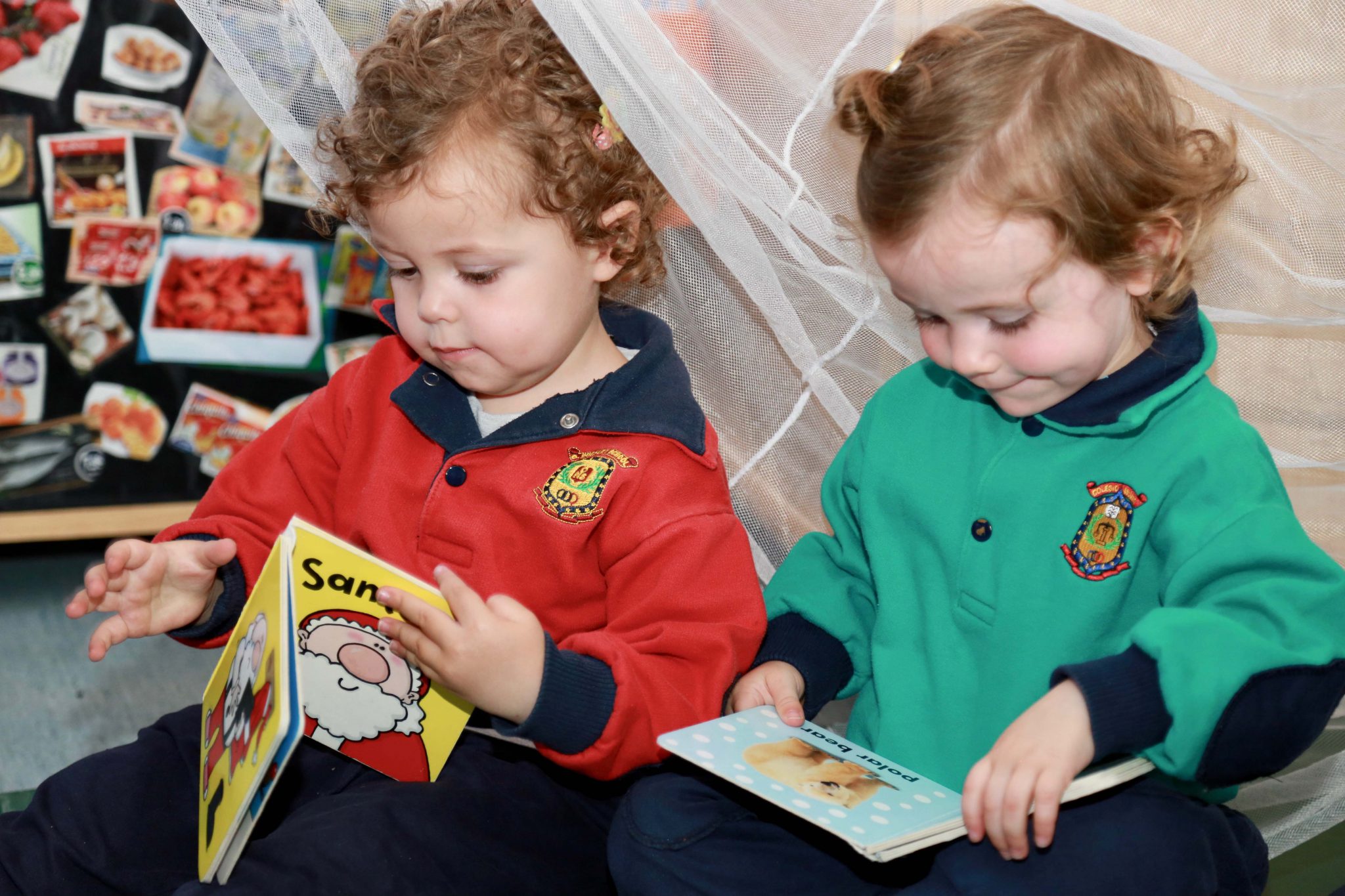 School years in Infant Education
Children's first five years of age are a key stage in the development of their personalities. Personal and intellectual education, as well as a safe and happy childhood, are the base of our Infant education project in all our schools.
Young Learners (1-year-olds)
In Brains, we strongly believe in the benefits of introducing the International Curriculum (100% in English) from the age of 5 months. This system, alongside the 'Early Years Foundation Stage' (EYFS) programme, promotes the children's integral development from an early age. Our main objective during this stage is that children acquire core skills such as language development, fine and gross motor skills, hygiene and eating habits, and socialisation. In order to do so, our school offers a guided psychomotricity programme, musical stimulation, sensory development activities for children, games, songs, storytelling and many more activities in a warm and safe environment where our younger ones can create strong bonds with their classmates while they learn by play.
Pre-Nursery (2-year-olds)
In this stage, our students enjoy group storytelling, singing, art and craft sessions, physical development, free play and fixed games that promote their social abilities and satisfy their curiosity. They also learn about mathematics and start to understand numbers, experiment with shapes, measures, patterns and through daily tasks such as knowing their age, calculating the number of people on their table, playing with blocks, comparing their hand and feet size, etc. During this year, they will become young scientists and discover the world through observation and experience, developing a sense for curiosity and a research spirit for the rest of their lives.
Nursery (3-year-olds)
In Nursery, our four main objectives are:
English comprehension and fluency

Logical-mathematical thinking

Reading and writing introduction in English

Student autonomy consolidation
We work in teams on prewriting, literacy, mathematics, English phonetics, psychomotricity, music, art, storytelling and drama. From the age of 3, our students also start learning French and German through songs and games with a weekly lesson for each language.
Reception (4-year-olds)
Reception lessons include activities where students are highly motivated in every subject. They will perfect previously acquired skills, develop their imagination and learn new concepts which they will broaden further on in Preparatory stage. In Reception, we promote healthy habits and mutual and self-respect so that our students become kind, well-mannered, respectful and most importantly, happy people. In addition, we continue with our French and German weekly lessons and continue with English as our working language. We learn these languages not only linguistically but also culturally, exploring the traditions, history, food and language of all the countries where these three languages are spoken, consequently reinforcing our international education project.
Preparatory (5-year-olds)
In Preparatory we maintain our 2-teacher-per-classroom ratio, at least one of the being native. The working language is English, with six weekly lessons focusing on literacy in Spanish. Our students acquire all the necessary knowledge to read and write in Spanish and successfully move on to Primary education. At the age of five, our students also learn robotics in age-specific lessons in the most fun and intuitive way possible. Sport is a main pillar in Brains International Schools, so our students have three weekly P.E. lessons which we combine with cooking balanced meals with the best ingredients. This allows us to fulfil our 'sport+nutrition' goals and instil in our students the importance of maintaining a healthy lifestyle.
Full English immersion
One of the main differences we offer in Brains International Schools is personalised attention to all students and a full immersion in the English language. The programme follows 7 key areas in education: Communication and Language, Understanding the World, Mathematics, Expressive Arts and Design, Personal, Social and Emotional Development, Physical Development. New technologies are still the heart of our curriculum in Infants, where we we have also included Robotics, taught by a specialist.
Snoezelen Philosophy
The Multisensory Stimulation Programme for early ages in our schools favours all areas of the students' development through their senses, including physical, emotional, language and cognitive areas, among others. We offer ample learning opportunities and an integral development, working on personalised goals and adapting to each of our students' profiles and characteristics. Lights, textures, sounds or smells, as well as a warm, familiar, relaxing and controlled environment, allow them to experiment, learn and discover the world that surrounds them. This way, they will enhance their creative ability and attention span.
TEACHING STAFF
A team of professionals
(Español)
"Miss Abi is from England and brings her bubbly character to the classroom to encourage the children to become confident and happy little souls"
(Español) Abigail Green
(Español) Nursery Teacher
(Español)
"Passion is my main ingredient; I Believe that it is the catalyst to learn to self ignite and for children to never cease to grow."
(Español) Kathlen Mae Fabre
(Español) Profesora de Young Learners
(Español)
I am a teacher because I had great teachers who inspired me and encouraged my desire to keep learning
(Español) Nuria Suárez
(Español) Profesora de Preparatory y encargada de lBiblioteca en Brains Conde Orgaz.
"The thing that motivates me is to think that I make a difference whether it's big or small in a child's life."
Claire Earley
Profesora de Nursery
"Soy alegre, divertida, imaginativa y disfruto con todas las actividades sensoriales y psicomotoras que realizo con mis niños."
Mamen Parra
Young Learners teacher
"I consider myself as being fun, fair and friendly!"
Angie Moloney
Reception teacher
"¡El equipo perfecto!! Siempre están de buen humor.Hacen que en la piscina tengamos una sonrisa dibujada."
Mónica Carmona, Patricia Moraga, Eva Alamillo, Miguel Ángel Lázaro y Maribel Gómez
Swimming instructors
"I'm a caring teacher.The thing that I love most about my job is watching the children learn and progress."
Sabrina Sergo
Reception teacher
"Children are the most precious treasure you can have"
Marta Alonso
Profesora Reception
Molly Vega
Profesora de Nursery
Olga Blanco
Profesora de Nursery
"In play children learn how to learn."
Julia García Muñoz
Profesora de Young Learners
"Education is the most powerful weapon which you can use to change the world"
Alba Borrego
Profesora de Nursery
" La magia de la vida está en aquello que hace vibrar y latir tu corazón"
Rachel Agudo
Profesora de Preparatory
Sonia McCusker
Profesora de Nursery
CENTROS BRAINS
Nuestros centros con educación infantil
Contacto
Contact Us
Contact us by phone or by filling in the form below.